Pet Diagnostic Tools for Better Veterinary Medicine
Your pet is a complex creature. Understanding their full health means more than a routine physical exam (although those tell us a whole lot, too!). Sometimes diseases and conditions cannot be seen, and these internal medicine cases require pet diagnostics in order to fully understand and treat it effectively. At All Paws Veterinary Clinic near Paris, TX, we've invested in the latest technology including digital X-rays, ultrasound, and a full in-house laboratory.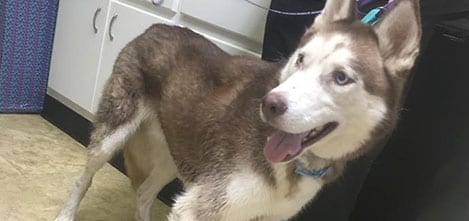 Advanced Imaging Technology
Our veterinary team can not only perform detailed X-rays, but Dr. Gatlin is skilled at ultrasounds as well, which often require more experience. Imaging technology allows us to see your pet's skeletal structure, abdominal cavity, as well as organs and soft tissue in detail, without performing an exploratory surgery. X-rays and ultrasound are particularly effective when used in tandem, so for more complex internal medicine cases, we often opt to use them both.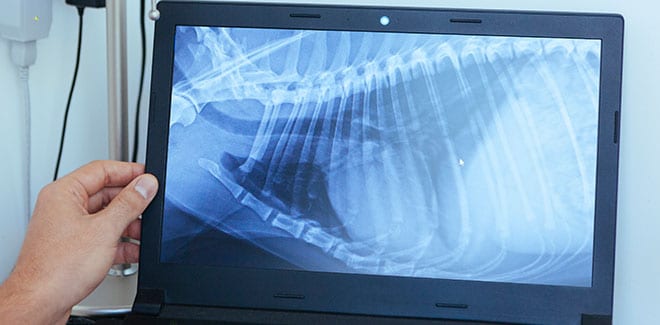 We offer both full-body and dental X-rays, too. X-rays are most useful for identifying:
Fractures and broken bones
Kidney or bladder stones
Ingested foreign objects
Abdominal obstructions
Dental disease
And more!
While X-rays give us a detailed still image of your pet's inner workings, ultrasound gives us a live view. We're able to see how organs are functioning in real-time and get vital information about a pregnant pet's litter, too. Additionally, our ultrasound has a color doppler that has the ability to estimate blood flow and is invaluable for diagnosing blood clots, blocked arteries, decreased circulation, heart valve defects, and more. We also use ultrasound for:
Diagnosing cancer
Detecting organ disease
Locating foreign bodies
Examining tumors
And more!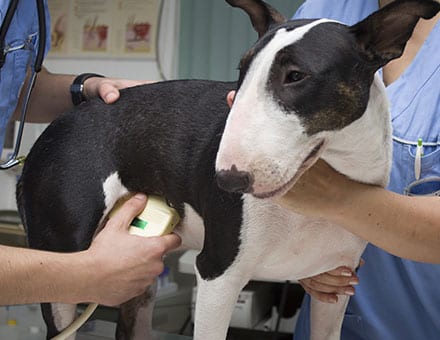 Interested in Learning More
About Our Pet Diagnostics?
We use our in-house lab frequently in routine blood work, as well as pre-anesthetic blood work before surgery. Having an in-house lab means we can run vital tests and have results in mere minutes. This allows us to diagnose more quickly and more efficiently, getting your pet the treatment they need sooner rather than later. With our lab, we run:
CBCs (complete blood counts)
Blood chemistry profiles
Coagulation panels
Urinalysis
Fecal exams
Skin scrapings
Biopsies
Cortisol testing
Progesterone testing
And more!